Your How-to Guide for
Mastering Flower Photography

Flower photography is a blend of artistic vision with sound photography theory. You're welcome to break the rules if that's what your vision calls for. But, to break the rules, you have to understand them first. 
You'll learn the rules here.  After that, you're on your way to creating your own flower and garden photographic art. 

If you prefer your photos to look completely natural, you'll learn how to improve your images with just a few basic tweaks.  But if you've been endowed with an artist personality, you'll learn a few radical techniques here as well.
Join me in my digital darkroom where my three primary photo editors of choice are Photoshop, Lightroom and On1.
There is always a flower nearby. Even one little flower can be the star in a successful photo shoot. So there's never an excuse to go a day without practice.

Thanks to Bogdan Lucian for his After Effects template. Check out more of his work here. Music - Colors by Pink Zebra. If you need music for your projects, look right here.
What you'll find here:
Butterfly sitting still for a few seconds! Nikon macro 105 mm. lens shows beautiful detail on this little flying machine. Photo editing with added textures.
They're so darned quick, which makes flutterography a bit different from flower photography.  (Get your cell phone out quick.... 'cause VIDEO is a super way to snag these little beauties.) Butterfly photos are fun to EDIT with textures and frames... just like this one.
Photo Editing articles and tutorials. I LUV to work in the digital darkroom. Don't be nervous about photo editing. It's just a matter of jumping in and experimenting. With a little guidance (from Yours Truly), you'll be totally comfortable, confident and competent creating beautiful photo art from your own

stunning

photos.
All kinds of pictures and information about Gardens, Festivals and Celebrations from all over this amazing world of ours. 
Information about guided tours to magical gardens of the world. Join up and you'll not only get that vacation you've been praying for... you'll be spending time touring some of the most famous gardens of the world. You'll meet new friends, improve your photography and have a whole lot of fun to boot! 
Flower symbolism. Flowers have a language all their own. What flowers mean is sprinkled all through my website. Pick up a few ideas if you want your next bouquet to mean something unique and special.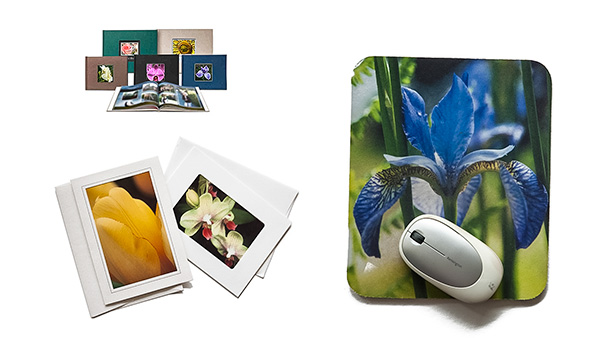 There are so many ways to use your flower photography. Don't keep your images on your hard drive. It's alright to pat yourself on the back...show 'em off.
Photo crafts from your own garden and flower photography. Not just to show off... there's a wee bit of pride in printing your gorgeous images on your cell phone case, on your favourite T-shirt, or embroidered on a cushion for Grandma's Christmas present.

Contemplative Flower Photography

Quite often, I meditate in a quiet part of the garden for awhile before I scout out scenes or specific flowers I want to photograph.  After I've got a feel for the garden's energy, ideas come more easily for images that I think would tell a unique story about the garden.
Flower photography is a very contemplative process. Everything in the garden... the birds and their songs, the water features, strategically placed art, and the plants, create an environment that has to flood all of your senses. You can't photograph a garden by rushing through it! It's a slow, gentle, experiential process.
My goal is to help you with your photography skills and show you how to improve your flower and garden photography. And even more, to encourage you to slow down and truly enjoy the garden... to see and experience it as you never have before both with your eyes and through the lens.
Practice mindfulness for better garden photos and you'll experience a spin-off in all areas of your life.

So let me know if there's something you love here... want more (or less) of...  or tell me what's missing. 
There's a Comments Section at the bottom of every page. Leave me your thoughts for making my website even better!

And one more thing; please share this site with other flower photography enthusiasts!
 Thanks so much!