Flower Photography


from my heart to yours



Want to get better at flower photography?  Easy enough if you...

get to know your camera and all it's buttons and whistles like the back of your hand (your camera manual required) ;

learn your photography theory and practice... a lot! (You'll learn that right here.)

Shhh... this is a secret for the moment.

First, Watch My Video

Portfolio


... How does it make you feel?



Thank you to Bogdan Lucian for his  After Effects template.
Find the music Colors by Pink Zebra here.

This video is best viewed Full Screen.

What's the 3rd Element?

... It's more elusive than the first 2
Have you ever been lost for words when you saw a spectacular flower or garden photograph? ... you felt like you were standing right in that photo.
Well, that image started way before the photographer picked up a camera. It was created from a love of nature and an awareness of the miracles that live in the garden.
So, the 3rd element of a stunning photograph is mindfulness... being completely present in the moment with a deep appreciation and respect for what we encounter through the lens.
"In life and in photography, a closer look at the familiar can often reveal truth and beauty."  ~ Jim Brandenburg

Do you know

...What You Are Seeking Is Seeking You. ~ Rumi
There's a pervasive and rapidly growing movement afoot. We're beginning to wake up and appreciate that we are just one element in an unbelievably intricate system.  Everything is energy, including people, the trees, rocks and my dog, Ivory.
The popular movie, "The Secret" was revolutionary though it certainly only touches the surface of The Law of Attraction and the energy that runs through our universe and beyond.
You can't sit on your couch, eat potato chips, watch reality TV and hope for the universe to deliver all you want. You have to get into action.
And that goes for becoming a better photographer.


Do you know

...Photography can help you get what you want in life?
Photography therapy is used to treat children who have suffered terrible traumas. It allows them a creative outlet to express themselves without fear of criticism and punishment.... exactly what all of us desire.
Without paying thousands of dollars for counseling, with the help of our cameras we can bring about our own inner transformation.

The camera we use doesn't need to be a big, heavy, expensive DSLR with all kinds of bells and whistles. Your cell phone camera is more than sufficient and I'll show you many photos that I've created with my iPhone 5s.
Many nature photographers have felt called to become activists, demanding a shift in our short-sighted destruction of the environment.  Their videos and photographs give evidence of what is happening in places the average person will never venture and would otherwise not witness.

To photograph nature, we have to go outside and become immersed in it. Immersion requires a desire, awareness and an inquisitive attitude.  On occasion, it's downright cold, wet, and uncomfortable!Other times, it's sunny, warm and pure bliss.
Mastering the art of photography requires energy and a commitment to learning. It's important to understand the technical aspects but those are only part of what makes great photographs. The rest is intangible and intuitive.

If what you are seeking is a more peaceful, connected life, nature and flower photography is unquestionably a process that can lead you there. 
ShootPetals.com Covers a Wide Range Of Flower Photography Subjects


... There's something for everyone



We must become educated about the poisons we're feeding this earth and how they're killing off the pollinators responsible for our diverse food supply.
Get your camera in hand and become acquainted with these incredibly intriguing animals... in the orchards, gardens, wildflower meadows and family farms.

Food and Agriculture Organization Of The United Nations
Did you know that approximately 75% of our crops require pollination by insects, birds and bats?
"There are more than 20,000 species of wild bees alone, plus many species of butterflies, flies, moths, wasps, beetles, birds, bats and other animals that contribute to pollination."
"Pollinated crops include those that provide fruit, vegetables, seeds, nuts and oils. Many of these are important dietary sources of vitamins and minerals, without which the risks of malnutrition might be expected to increase. Several crops also represent an important source of income in developing countries from, for example, the production of coffee and cocoa."
http://www.fao.org/news/story/en/item/384726/icode/
Butterfly sitting still for a few seconds! Nikon macro 105 mm. lens has limited DOF so the background is blurred. Vignette added in Photoshop.
Video - a super way to catch movement, like those dashing butterflies. Want to remember what your garden looked like the best blooming year ever? Capture the whole space with you cell phone camera or your DSLR.
Photo Editing - I love to work in the digital darkroom. Don't be nervous about photo editing. Jump in and experiment. With a little coaching, you'll be comfortable, confident and competent creating beautiful flower photography art from your own photos.


Calla Lily from a frend's yard in Toronto. My Nikon 105 mm macro lens gets all the detail in the petals. Photo edited with texture layers for a painterly background.
Information about Gardens, Festivals and Celebrations from all over this amazing world of ours.
 
And even better...

You're invited on a Guided Tour where we'll photograph some of the most magical gardens of the world.You'll not only get that vacation you've been dreaming of... you'll spend time touring some of the most famous gardens of the world... meeting new friends, improving your flower photography and having a whole lot of fun to boot!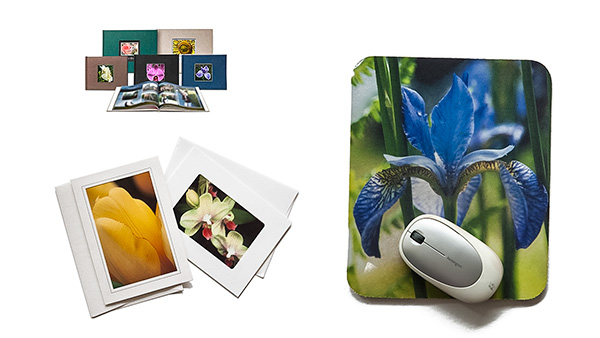 There are so many ways to use your flower photos. Your photos are special to you, so pick your best shots and show them off.
Photo crafts from your own garden and flower photography. Feel free to show off... there's a wee bit of pride in printing your gorgeous images on your cell phone case, your favorite T-shirt, or embroidered on a cushion for Grandma's Christmas present.
Flower symbolism. Flowers have a language all their own. What flowers (and their colors) mean is sprinkled all through these pages. Pick up a few ideas if you want your next bouquet to be extra special.

ShootPetals is a  work  in process.  If there's something I haven't gotten to yet, let me know you're looking for it! You can leave me a Comment (at the bottom of the page) or go to the Contact Me page to send me an email.

How About Staying In Touch?

... there's more than 1 way
Keep up with everything new by visiting the blog page, Sign on to your favorite RSS feed reader and get information as soon as it appears (special postings, too).  RSS is explained on the blog page.


How about my Facebook Page?  I'd love to see you there. If you like my work, please give the page a LIKE. You could also  hit the Like at the top of this page.
http://www.facebook.com/GlenysMorganFocusOnPhotography/


I'm on

Pinterest

,

Linked

In,

Google+

and

twitter

and you can push any one of those buttons over on the right side.


Last but not least, you can leave me a comment on the bottom of any page of my website.


Flower Photography
... for the soul.

Most of the time I first sit and meditate in a quiet part of the garden for awhile before scouting out scenes or flowers I want to photograph. An advance stroll through the garden, no camera involved, gives me a feel for the  energy and the spaces.
That's when ideas start to flow thick and fast like a tsunami! That's the time to bring out pen and paper. Ink it when you think it.

The whole process of flower photography is contemplative. Everything in the garden... the birds and their songs, the water features, strategically placed art, and the plants, create an environment that touches all your senses.
You can't photograph a garden by rushing through it! It's a slow, gentle, experiential process. I'm sure you've figured that out by now!

If you can't get to a garden today, there's always a flower nearby. Even one little flower can be an intriguing subject.  A delicate little flower pushing through the concrete, up to the sun, is a story of strength and courage!
There are all kinds of stories out there in the garden... you just have to find them.

I want to help you with your flower photography skills and show you how to improve your photography. Even more, to encourage you to slow down and truly enjoy the garden... to see and experience it as you never have before with your eyes, your heart and your camera.
Practicing mindfulness for better garden photos doesn't just improve your photos.  You'll experience a positive spin-off after you put your camera away and walk into the rest of your day.

---
Let me know if there's something you love here... want more (or less) of...  or, tell me what's missing. 
There's a Comments Section at the bottom of every page. Leave me your thoughts for making my website even better!

And one more thing; please share this site with other flower photography enthusiasts!